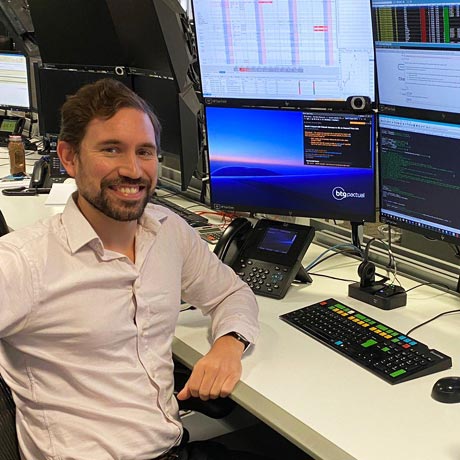 Life at
Engelhart
---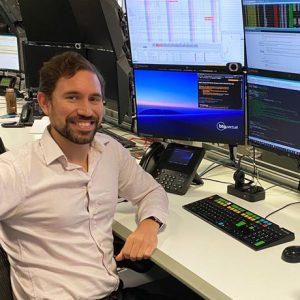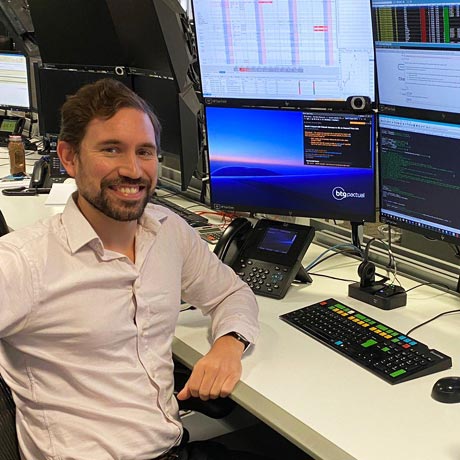 Jamie
Analyst, London
---
What is your most thriving experience at Engelhart?
If I was to say, what my most thriving experience so far is – it is being challenged and offered chances to grow. Since joining, I have moved through the company from Back Office through Middle Office and finally to the European Power and Gas team.
How do our culture and values resonate with you, and how do you think you apply them to your daily routine?
The partnership culture of Engelhart resonates with me, as by taking ownership of our responsibilities for the good of the company, we will all succeed. I don't think anyone here just "does their job".
How would you describe your expertise at Engelhart? What edge does it bring to your team and the company?
My expertise at Engelhart is built from having a varied experience in the business and picking up knowledge of the company and the businesses we operate as part of my varied roles.
I have proven myself to be a dedicated and an enthusiastic learner which has prompted me to excel in each area of the business. In my current role I learnt Python from scratch, and quickly. This meant I was able to become a multifaceted analyst in a short time, despite a relative lack of experience. I intend to combine the experience of my peers with my expertise, to build a market leading global gas analytics platform.
Please describe your experience of the ESG initiatives. What message is important for you to communicate through the ESG initiatives?
There are a great many initiatives at Engelhart focusing on the environment – such as the cycle to work scheme and going carbon neutral. I believe it's important for companies to send a positive message that together we can contribute to a cleaner future for ourselves and the generations to come. There are lots of small things that companies can do to make a start here: using more environmentally friendly cleaning products and offsetting travel. It would be great to offer work experience/internships to schools/universities to provide an insight into our industry to those that may not have considered this before.
How would you describe "Diversity & Inclusivity" at Engelhart?
We are very inclusive via our meritocratic culture, with opportunities being offered firmwide allowing everyone the opportunity to fulfil their potential and work towards their own goals. I do think there's more that can be done, but this is unfortunately more a reflection of the wider industry. The recent collaboration with LinkedIn Learning is also providing an opportunity for people to develop skills that can help both personally and professionally.
What does success look like to you at Engelhart? Please describe an experience/opportunity at Engelhart that has been meaningful for your career path.
Success at Engelhart is being given the responsibility, and the chance to work in a role that is both stimulating and challenging. It's about being rewarded for a job well done. I had an opportunity to join the Middle Office and from there the Front Office. This was the result of hard work and dedication; and from the company's side a display of confidence in my ability to grow and flourish in the new roles.
What do you consider the most valuable piece of advice you've ever received at Engelhart and where did it come from?
There is no such thing as a stupid question, just don't ask it more than twice! This is probably the best piece of advice I have been given. This came from the former head of Middle Office and was a good mantra when learning about new businesses and challenging P&L numbers to ensure their accuracy.
What is the biggest career obstacle you've overcome while at Engelhart and how did you do it?
As much as I have had great opportunities, there have been challenges. The biggest challenge I have faced is probably creating value for a relatively new team in the business that was not well understood (Enterprise Data Management). Fortunately the best way to solve this was to meet all the various business areas and make sure we were able to get involved wherever we could which: (A) helped the team to be utilised to its full potential; and (B) gave the team a profile within the company and allowed us to take on further responsibilities.