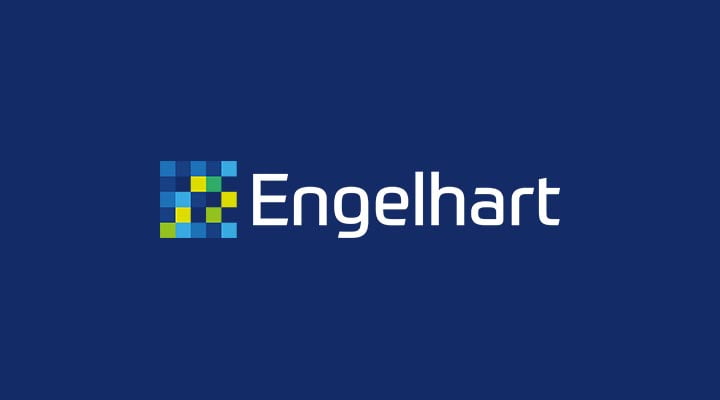 Engelhart announces major investment programme in science, technology and recruitment following a restructuring
PRESS RELEASE:
Engelhart Commodities Trading Partners, the international trading firm founded in 2013 by BTG Pactual, relaunches with a new approach, a fresh modern look and an energetic recruitment drive. With a global reach of 13 offices in six countries and over 250 employees, Engelhart is emerging from the pandemic in a strong position, having grown its capital base and significantly invested in research and new trading personnel. All of this while completing the wind down of its legacy businesses in physical trading, leaving it with a clean and efficient balance sheet. Engelhart is increasing its focus on renewable energy and supporting the global shift to decarbonisation and Environmental, Social and Governance (ESG) investing.
Huw Jenkins, chairman and CEO of Engelhart, says: "Being powered by BTG Pactual means Engelhart benefits from a single source of capital from a single shareholder, which allows us to focus on investing in innovative solutions which will deliver value over the long term. We have learnt much in our short history and are the better for it. We are now a more agile company, better placed to adapt to market conditions as we exit the lockdowns we have had to navigate for the last couple of years. We are focussed on building a market leading quantitative and analytical approach to our commodities trading activities with an integrated meteorological edge."
Tom Coletti, Engelhart chief investment officer, adds: "We have shifted the focus towards financial trading and building an advantage in research and market analytics, investing heavily in science and technology, including artificial intelligence, to set us apart. We are looking to expand as the world begins to open up and are undergoing a major drive in seeking top international talent."
Engelhart's two key business lines are:
A financial trading platform transacting in Energy, Agriculture, Freight, Metals and Minerals, and Risk Premia, across all segments of the market. All supported by deep market analytics to capture inefficiencies in market pricing; and
An Agriculture Grains and Oilseeds ('G&O') origination business based in Brazil, with established marketing and distribution across Asia and the Middle East.
Engelhart operates with a flat management structure and this, together with its collaborative entrepreneurial environment, is another factor that sets it apart. "We believe this is the way forward. We celebrate teamwork, creating a fun and inclusive environment in which to work. We are building a true partnership with significant equity allocated to our staff," adds Jenkins.
Engelhart Commodities Trading Partners
An agile international commodities trading partnership
Powered by BTG Pactual, a leading Brazilian investment bank
International reach with 13 offices in six countries
250 employees
A dedicated Environmental, Social and Governance (ESG) committee
A collaborative, flat management structure.