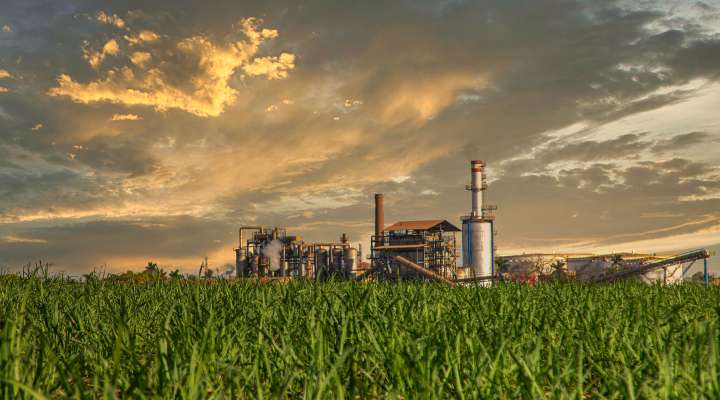 The Bittersweet Truth: What Motorbikes Mean for the Price of Sugar
The price of sugar has been on a tear for most of 2023 as fears grow of a global supply shortage.
In Q1, the market seemed confident that we would end this season in September with a surplus, the first since 2019/20. But since then, the outlook has tightened, and supply issues from some of the largest producers like Thailand, China, the EU, and particularly the second biggest producer, India, have supported a more pessimistic view of supply. Even a significant sugarcane harvest for Brazil in April hasn't done much to temper sugar prices.
Global food inflation is still stubbornly high, with sugar playing a significant role, and we expect to see prices continue to rise for the rest of 2023, possibly not peaking until 2024.
Brazil has traditionally been the pressure release valve for global sugar markets, as its production volume and ability to utilize sugarcane for ethanol or sugar production gives it the ability to stabilize prices.
However, we're now facing the unusual prospect of facing a global shortage despite Brazil maxing out its sugar supply this season.
The question is, why? And yes, the answer does involve motorbikes…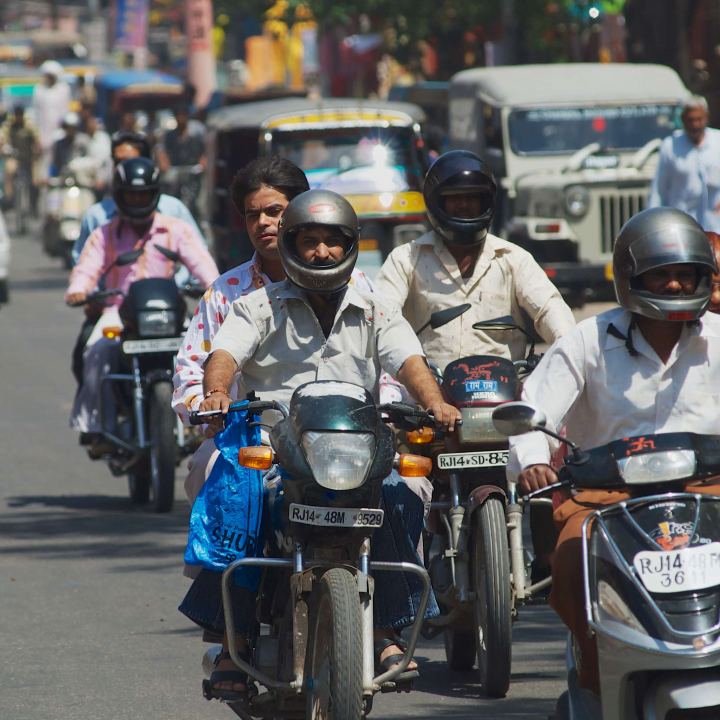 What's happening in global sugar markets? 
Sugar consumption is price inelastic, meaning it's generally unaffected by price volatility.
Demand has grown steadily for decades at 1-2%, with much of that demand growth coming from developing countries to offset the softening demand in some leading economies.
With demand slowly but steadily increasing, it's the supply side that's driving price:
· Weather and climate
· Government intervention, agricultural and climate policies
· Production costs (e.g., fertilizer and energy)
· Global inventory levels
Despite the increase in demand, global sugar production growth has stagnated for a decade. The potential for returns isn't attractive enough for farmers to plant more cane and beet acreage.
Global production peaked at 188.4 million metric tonnes (MMT) in 2017/18 but has flatlined ever since.
The most recent projection from the International Sugar Organization (ISO) is that global sugar production in 2022/23 will be 180.4 MMT, but we're already seeing global stockpiles dwindling.
Heavy rains have impacted this season's sugarcane harvest in India, and the Indian government announced that it might not increase exports this season, which ends in September.
We've also seen supplies from Europe and other significant producers, including Pakistan, China and Thailand, failing to meet expectations.
"This has left traders looking to Brazil to ease the global tightness."
The problem is that Brazil's sugarcane crushing season has been below expectations in some regions this year. Above-average rainfall in April affected the harvest in the Center-South region, according to Unica, Brazil's sugar-trade body.
Brazilian sugar exports are also facing competition at ports with record crops of soybeans and corn, creating a potential logistics bottleneck. There's also the important question of what impact – if any – OPEC+'s decision to cut oil output will have on Brazilian sugarcane allocation to ethanol production.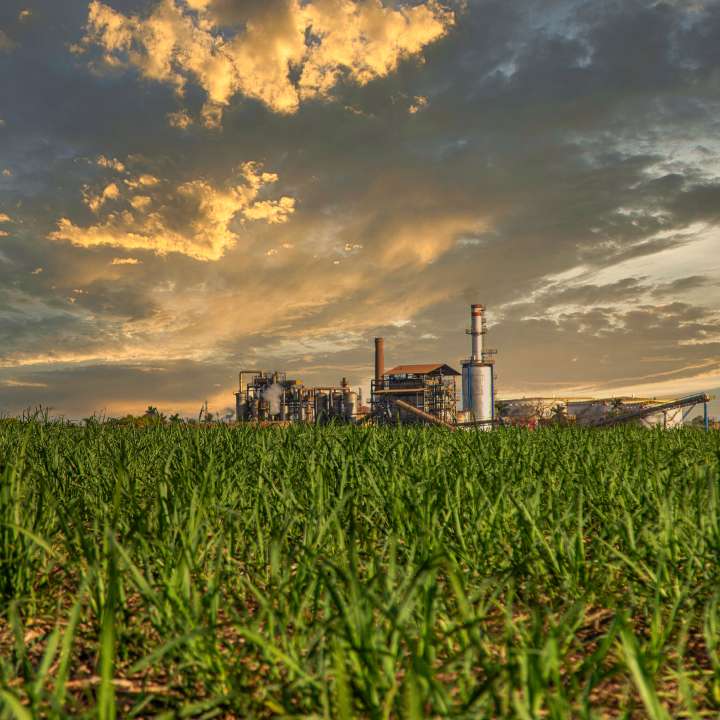 The sugar balancing act
What we've seen historically is a global sugar market that's so finely balanced between supply and demand that changes to one country's sugar policies can have significant repercussions for global trade flows.
We saw that when the EU reformed its sugar subsidies in the 00s, contributing to the 2009-11 sugar bull run. We've also seen it in Russia in recent years as significant government intervention has transformed the country from the world's largest raw sugar importer to a self-sufficient producer in less than a decade.
And we've also seen the impact with India in the last 10 years as government subsidies, including minimum pricing for sugar mills buying sugarcane from farmers and a monthly limit on the volumes the mills can sell the processed sugar, have created sizeable sugar surpluses.
Those annual surpluses have, until recently, been exported with more subsidies, almost 11 MMT last season, which has given the world a glut of cheap sugar.
In fact, over the last 3 years, India has exported close to 25MMT of its surplus sugars onto the world market, helping contain market prices at a time when other countries were underperforming on supply.
"The dynamics are changing."
Not only did the World Trade Organization (WTO) find Indian subsidies to be in violation of international trade at the end of 2021, but the country has already reprioritised its surplus away from export to domestic ethanol production—a decision which may have long-lasting implications for the global sugar trade.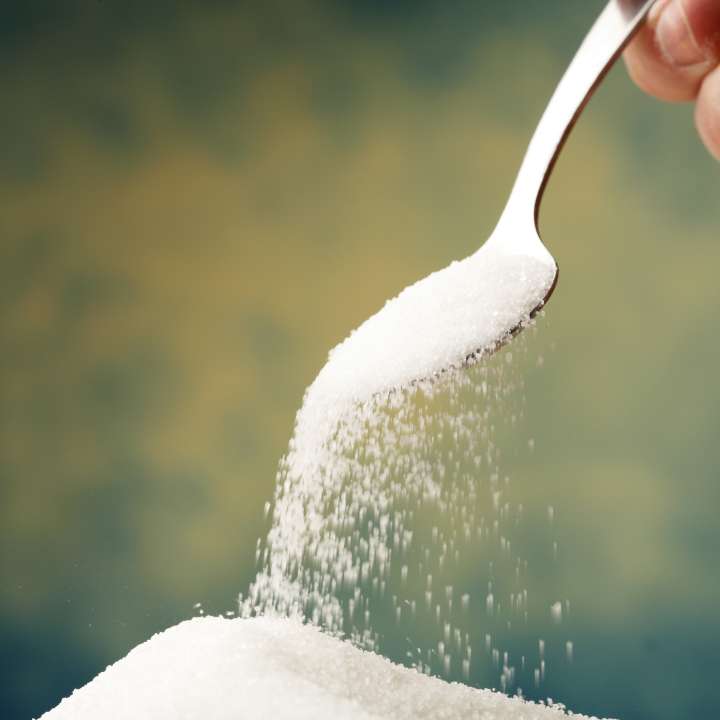 Why India's surplus matters
India is a heavyweight in the global sugar market. It's the biggest consumer and one of the two main producers alongside Brazil.
What India decides to do with its surplus each season is crucial to the price of sugar and the cost of food globally. But the size of that surplus also depends on annual production, which is weather dependent, as we've seen already this season.
Suboptimal weather has cut forecast production in India from 35.5 MMT to below 33 MMT.
Those projections mean exports from India are set to almost halve to 6 MMT in the year ending in September and could go as low as 4 MMT the following year, according to a recent Bloomberg survey.
The market has priced in India's decision to move away from export subsidies, at least in the near term. Still, we don't believe the market has fully responded to the significant structural changes in India's sugar production from surplus to ethanol.
It's a change that squeezes supply and leaves the market even more vulnerable to production shocks from climate change and crop failure in any of the world's dominant sugar producers.
What have motorbikes got to do with sugar?
The title of this blog perhaps masks a more serious point.
The significance of India's evolution towards ethanol as a supplement and substitute for gasoline to fuel the 250 million motorbikes in the country (and millions of cars and other transportation methods) and the impact that may have on higher sugar prices and food inflation cannot be understated.
We covered the implications for global biofuel production in a recent article which you can read – here.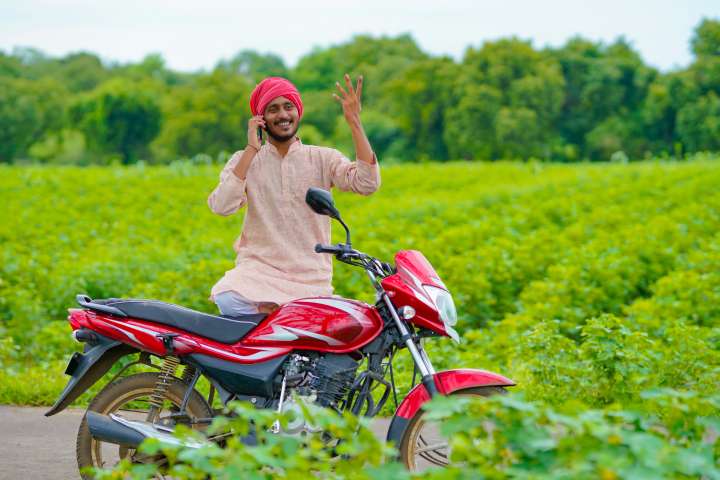 India has committed to reaching net-zero emissions by 2070 while reducing its reliance on petroleum imports; increasing ethanol production is central to that goal.
In 2018, the Indian government published the National Policy on Biofuels, which expanded the scope of raw materials for ethanol production and set a 20% ethanol blending target for all petrol by 2030.
Last year that target was brought forward to 2025-26, demonstrating the momentum behind the ethanol policy.
India's main priority remains the price for domestic consumers, so policymakers will be closely watching the market dynamics to ensure the integrity of consumer supply. They'll be hoping to avoid the food vs (bio)fuel debate that's been a criticism of ethanol production in other countries like the US and Brazil.
Until 2018 the relatively small volume of domestic ethanol production in India came from molasses, a by-product of sugar production. But the policy change allowed the use of sugar cane juice and enabled mills to use the sugar surplus for ethanol production, thus exposing the global sugar trade to the tightening we're now experiencing.
The savings from export subsidies are now paying millers to build distilleries capable of processing cane juice or high-sucrose molasses into ethanol and incentivising the diversion of excess sugar towards ethanol production.
"The policy shift is already having an impact."
In March, the Indian government announced that it was increasing this season's diversion of sugar for ethanol production to 5 MMT from 3.6 MMT last season. That figure is expected to rise to 6 MMT by 2025. Only weeks later, it announced that there might be no more Indian sugar surplus for export before the end of this September, which then led to 11-year price highs.
If India successfully meets its ambitious ethanol targets, some estimates suggest that it could reduce local production of raw sugar by as much as 6-10 MMT between 2025-30, which would mean the end of India as a major surplus producer and exporter without a sizeable increase in acreage or yield.
There's little doubt that the sugar markets are now more finely balanced than ever.
The Indian focus on ethanol production may be the foundation of another significant bull run. Add an expected El Nino weather pattern, and the conditions are ripe for more dramatic price volatility to come.