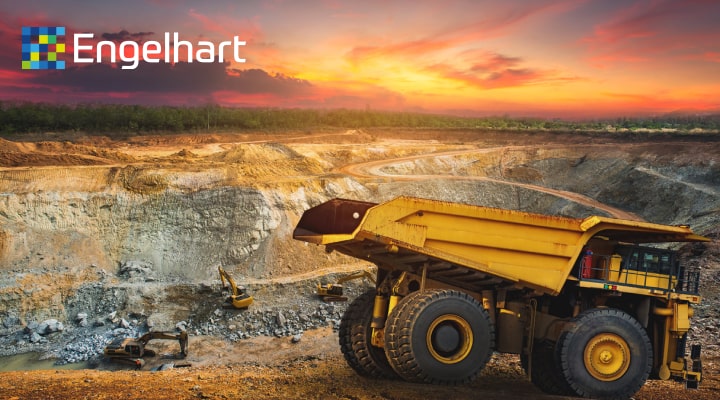 Can we make sustainable mining a reality?
"Nature-positive mining" was a phrase that entered the commodities lexicon this year.
It was coined by Rohitesh Dhawan, the CEO of the International Council of Mining and Minerals, at the launch of the Global Investor Commission on Mining 2030 in January.
The fact that the concept raised eyebrows in some quarters, particularly from the environmental lobby, underlines the problem facing the mining industry.
Mining is integral to the world's transition to clean energy but is struggling with the scale of its own environmental impact.
Under pressure to deliver unprecedented volumes of metals and minerals but stymied by regulation challenges and its own 'dirty' reputation.
In need of capital investment to bring countless new mines online, but facing scrutiny from investors who want to prioritise ESG commitments.
All while the clock is ticking to net-zero.
"The low-carbon transition is intrinsically linked to the capacity of mining to address a series of systemic social and environmental risks that threaten the sector's social licence and its ability to meet the 500% projected growth in demand for critical minerals."

Adam Matthews, Chair, Global Investor Commission on Mining 2030
The case for a sustainable mining industry has never been stronger. There's a clear opportunity for miners to make a positive environmental impact while supplying the resources needed for clean energy technology.
But there are significant challenges ahead.
A greener mining industry will take a considerable cultural shift from everyone, from the miners to the environmental lobby.
There's also a significant need for capital investment to develop new cleaner mining technology, and regulators and local planning organisations, struggling to get the balance right between local environmental challenges and the broader demand for clean energy resources, need to work with the mining industry and support permits where ESG is prioritised.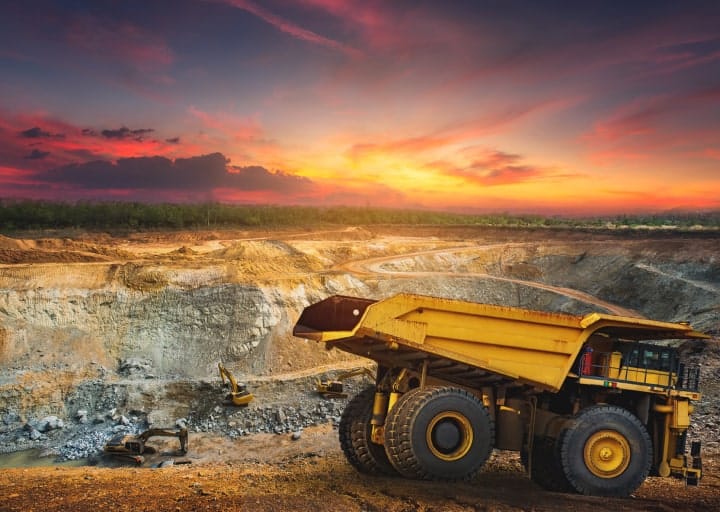 "If you can't grow it, you have to mine it"
It's an old saying in the mining industry, but never more relevant, as metals and minerals are now at the heart of how the world is decarbonising and electrifying its energy consumption.
As we move from fossil fuels to wind and solar power generation, electric vehicles (EVs), and hydrogen production, the demand for mining these resources is increasing exponentially.
EV production alone will increase the demand for copper, lithium, nickel, cobalt and manganese far above current levels. The IEA forecasts that EV battery demand will require 50 new lithium mines, 60 nickel mines and 17 cobalt developments by 2030, a huge challenge for an industry that typically takes 15 years or more to open a new mine.
The ambition of the regulated industry is to create a more sustainable and responsible mining sector that is able to meet the ever-growing demand for metals and minerals whilst mitigating its own negative impact on the environment.
Meeting that ambition must be a collective effort between the key mining stakeholders.
Undoubtedly, mining companies need to do more, but governments, investors and regulators also need to get the balance right between short-term environmental impact and the longer-term need to ensure the security of the clean energy transition.
We need a more pragmatic approach to regulation and working with the miners to greenlight more projects that meet sustainability criteria.
The additional challenge is that, in a very real sense, there are two mining industries.
One is regulated, has clear stakeholders, and, for the most part, engages with policymakers and regulators. But the other industry is opaque and operates on the margins, often illegally.
Whether it's unlicensed copper miners in Brazil, illegal iron ore mining in Goa in India, human rights abuses in the cobalt mines of DR Congo, toxic rare earth mineral mining in Myanmar, and countless other examples globally. Without concerted global action, not just to tackle illegal mining but also to control the trade of those mined metals and minerals, it'll greatly diminish any efforts to make the regulated mining industry more sustainable.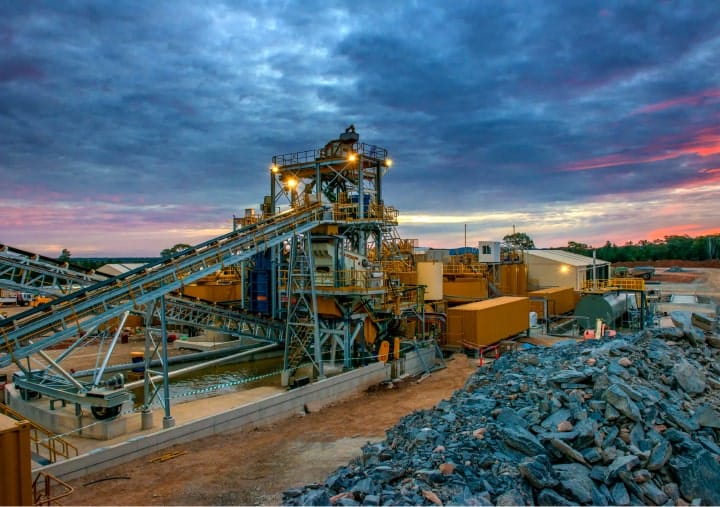 Mining's environmental impact
McKinsey & Company estimate that the mining industry generates between 1.9 and 5.1 gigatons of CO2 equivalent (CO2e) of Green House Gas (GHG) emissions annually, with the vast majority coming from fugitive coal-bed methane that's released during coal mining. That's approximately 4-7% of the global carbon footprint.
Carbon emissions are only part of the story
According to figures from the ESG research provider RepRisk, 17% of mining operations linked to the critical battery metals of cobalt, lithium, and nickel are located within one kilometre of a critical biodiversity area or a habitat that's otherwise protected. Around half of these projects fall within a 10-km radius of a protected area.
In recent years we've seen deforestation in Indonesia due to nickel mining, the collapse of the Brumadinho dam, part of a huge iron-ore complex in the Amazon, which killed 270 people and caused widespread environmental damage across the region, and the impact of extracting lithium carbonate from the salt flats of the Atacama Desert in Chile.
Lithium is vital for EV car batteries, but mining in the Atacama relies on a huge amount of water in one of the driest places on earth. This has prompted the UN Environment Programme to call for a global standard to regulate Lithium supply chains.
Getting the balance right
This sort of engagement is an essential first step, but there also needs to be a fresh perspective on regulation across the whole mining industry.
Some of the legislation and frameworks regulating mining are no longer fit for purpose in an age where the need for clean energy resources is so acute.
In the U.S. alone, mining companies need to navigate a complex and multi-levelled system that involves multiple agencies and labyrinthine federal, state and local laws.
Despite the Biden Administration saying it's prioritising the opening of new mines, many projects are now mired in local disputes and environmental challenges.
The can is being kicked down the road, but we need to redress the balance urgently. These are not easy decisions to make, but each new project must be looked at with a fresh assessment that balances the environmental impact on the local geography and the threat of a severe and prolonged supply squeeze on the most critical metals and minerals in the clean energy transition.
It's not helpful to cast the mining companies as the villains when they need to invest capital into accelerating the development of the extra mines the world needs to meet demand.
The environmental lobby and regulators should engage and collaborate with the mining industry; it's in everyone's interest to find solutions that satisfy both local environmental concerns and the world's net zero ambitions.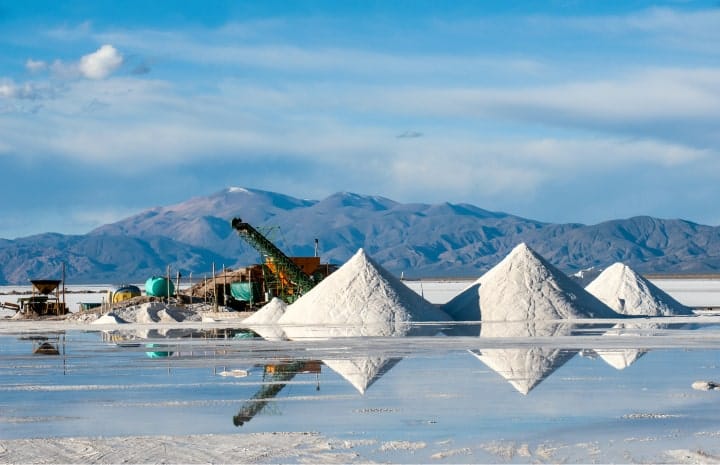 Collaboration is vital
Digging holes in the ground is always going to be a dirty business.
But there's much more that both sides – the miners on one and the local regulators and policymakers on the other – can do to minimise the overall environmental impact.
Mining companies could show a greater duty of care towards the social and environmental needs of the local communities where they mine. They can also demonstrate more commitment to their emission reduction goals and set even more ambitious targets by 2030.
We know this will improve access to capital markets, with investors increasingly looking at ESG scores to benchmark the cost of capital. In theory, more mines could increase their decarbonisation through better operational efficiency, using cleaner fuels and renewable electricity, and putting pressure on their supply chains to do the same.
Conversely, regulators and local planning officers must simplify and streamline permitting processes where they can, and environmental lobby groups should be encouraged to back transparent and well-designed mining proposals through careful engagement.
Until an engineer is given enough time and money to find another solution, we must make our current and future reliance on these key metals and minerals work.
Demand is only going to increase from here
Take copper, for example. Equity markets are already pricing in supply deficits for the red metal from 2025 onwards, and there's a shortage of new mines being developed globally.
If a new copper deposit is discovered today in the U.S., for example, it can take more than 15 years to open a mine. That's just one example of the acute supply squeeze on the horizon and why we must act now before it's too late.
It's easy to mock the phrase "nature-positive mining", but the industry and its stakeholders should all be working towards making it a realistic prospect.
Our collective future depends on it.